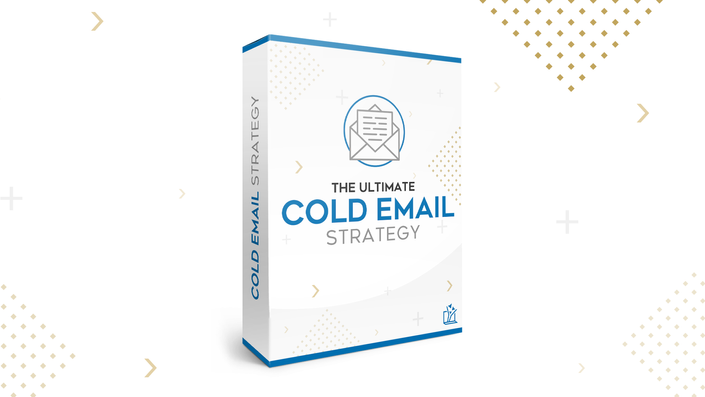 The Ultimate Cold Email Strategy
Everything You Need to Know About Getting Clients FAST Using Cold Email Outreach
Welcome to The Ultimate Cold Email Strategy!
In this course, you will learn the entire strategy that I used to sign clients FAST when starting my Lead Generation business.
It's the perfect solution for anybody who is nervous about cold calling but still wants an effective way to sign clients!
This strategy can also be used to grow and scale any service-based client business.
I take you through everything from A-Z...
How to automate a week's worth of cold email outreach in just 20 minutes...
Which subject lines to use to get 60-70% open rates...
How to avoid ending up in the dreaded spam folder...
And much, much more.
Stop spinning your wheels and prospecting/emailing clients the long way - enrol in The Ultimate Email Strategy and fast-track your success.
What's Included?
---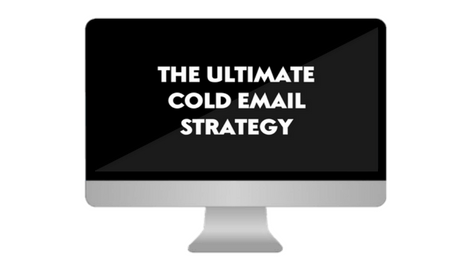 The Ultimate Cold Email Strategy (Value: $997)
This is the actual course itself. This is where I take you through step-by-step all of the secrets I've used to sign 80% of my marketing clients. I include some tips and tricks in these videos which won't be found anywhere else. This is the perfect solution for learning to work smarter, not harder.
---
Ongoing Mentorship Via Messenger (Value: $997)
This could be equally as valuable as the course itself. As soon as you're enrolled, I will be by your side to answer any questions you may have regarding the strategy. You'll be able to give me a shout on Facebook Messenger and pick my brain whenever you like, and I'll respond the moment I'm at my desktop. I'm happy to help and advise you until you decide you don't need it anymore!

Imagine how much easier it would be to grow your business if:
You didn't have to cold call moody business owners anymore

You had an email strategy which allowed you to spend just 20 minutes each week on outreach

You could leverage somebody else's effort and use their templates

You could reach out to thousands of businesses every week with next to no effort

You had a steady flow of meetings with prospects just waiting to be closed!
This is exactly what The Ultimate Cold Email Strategy will enable you to do - and it doesn't take hours and hours either.
Stop spending hours every day trying to reach out to clients.
Put systems in place which allow you to consistently and effectively get meetings with minimal effort.
Check out this awesome feedback from people who have used the strategy...
---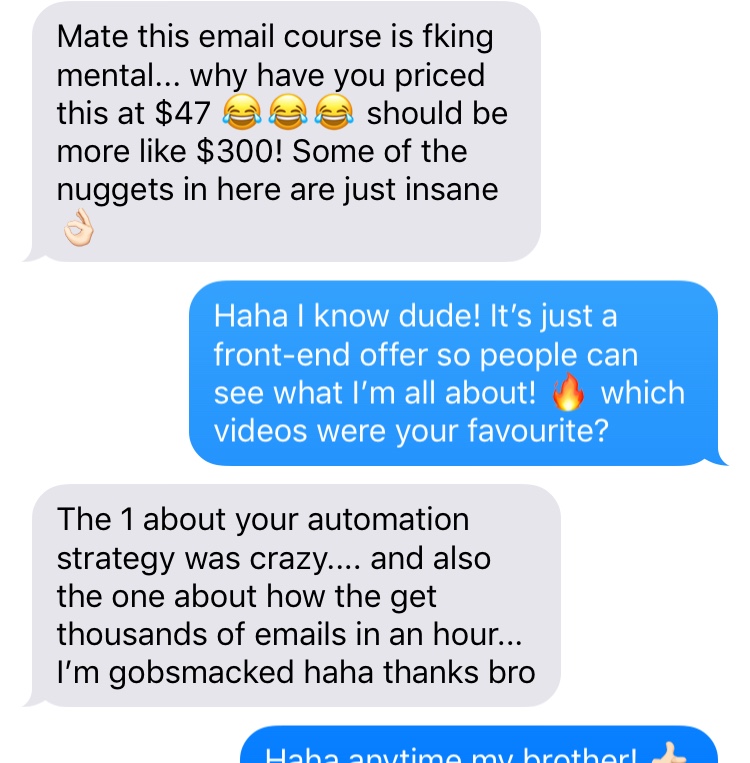 ---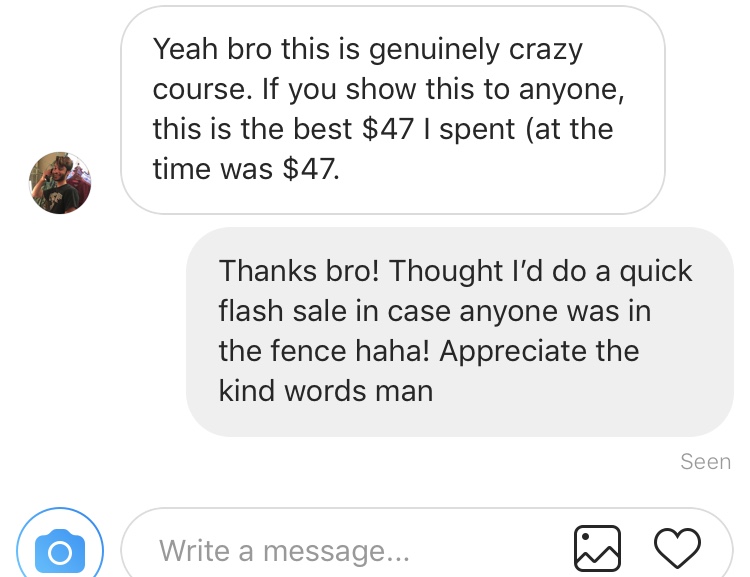 ---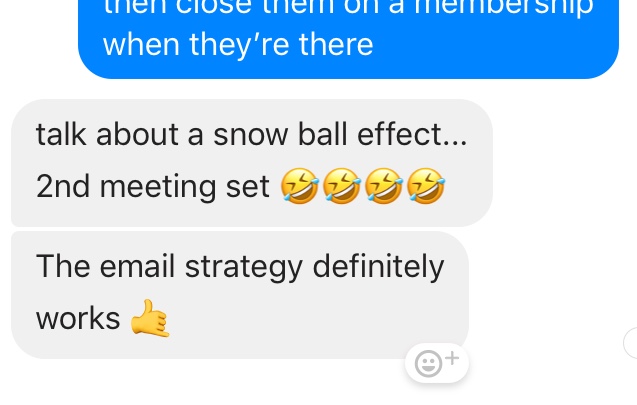 ---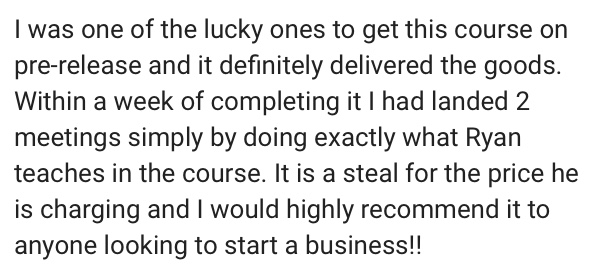 ---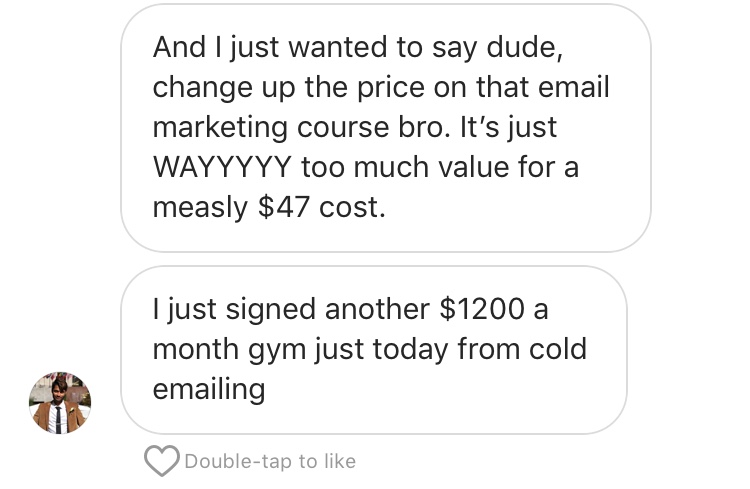 Frequently Asked Questions
Is there a money-back guarantee? What if I am unhappy with the course?
I would never want you to be unhappy! If you are unsatisfied with your purchase, as long as you've completed less than 30% of the course (no exceptions), drop me an email within 30 days and I'll refund you within 24 hours.
Now you're left with two options:
1.) Leave this page, continue trying to figure things out yourself while wondering 'what if'...

OR...
2.) Take action today and make a small risk-free investment and start setting meetings effortlessly straight away... And if you don't like it, I'll give you your money back.
The only way you can lose out is by not taking action. I know you'll make the right decision - see you on the inside!